Taj Residencia Development Updates
Here we discuss the Taj Residencia development updates in 2021. Recently on 28 Aug, the society announces the developer. At this stage, they have achieved some major goals of the construction.
The Taj Residencia is progressing at an astonishing speed. The proprietors of Taj Residencia Islamabad claim ownership of 10,000 Kanal of RDA-approved land. They might also acquire extra land in the future.
Plots
The Sardar Group of Companies has produced land cuts in the following sizes at this housing community in Islamabad. The measurements of the plots for sale in Taj Residencia are stated in Marla and Kanal and their equivalents.
5 Marla (25 x 50)
8 Marla (30 x 60)
10 Marla (35 x 70)
14 Marla (40 x 80)
1 Kanal (50 x 90)
2 Kanal (75 x 120)
The lodging society has also introduced a new 3.5 Marla size.
Blocks
The A, B, C, and D blocks are being developed at a rapid speed. People are building their houses and moving in. The project started with just one phase, which contained roughly 11 blocks, but it now focuses on developing Phase 2's assigned area.

Roads
The developers have completed the carpeting of the main boulevard along with the streets. The underground pipelines have also been laid. They have carpeted them with asphalt and concrete, both of which are excellent materials for road construction.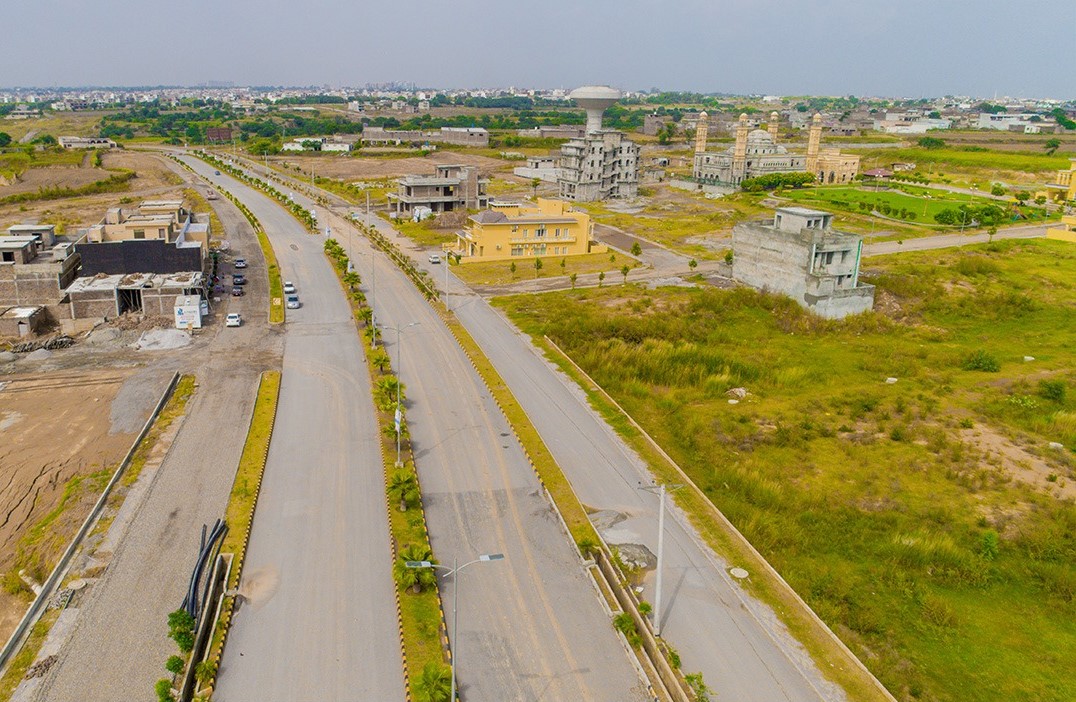 Jamia Mosque
The construction of the Jamia Mosque has been completed. It is one of the many mosques of the housing scheme. The developers know that structural notion and material utilization and its practical and aesthetic uses all play a part in determining what it expresses. Therefore, they have built the mosque using an integrated process of standard materials, skilled labor, unique ideas, and socioeconomic and geographical conditions.

Plantation
Tree planting is one of the most enjoyable and environmentally friendly activities that people can engage in to benefit the earth. Therefore, Taj Residencia greatly emphasizes on providing a clean and green environment. As a result, a significant number of palm trees and plants are already planted.