ROYAL ORCHARD SAHIWAL
The Royal Orchard is one of the top newly launched housing scheme in Sahiwal, which is offering all exclusive lifestyle at the prime location, state of the art planning, and all the basic amenities. It is developing a creative society, which will give you a luxurious lifestyle. All of these residential plots of Royal Orchard Sahiwal are for the residents who want to live in a modern housing development in Sahiwal. The profit gains of Royal Orchid Sahiwal are high which is why it is ideal for the property investment.
OWNER & DEVELOPERS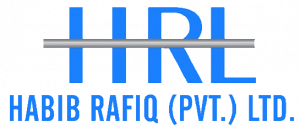 The Royal Orchard Sahiwal is presented by the Habib Rafique (Pvt) Ltd. Who has already shown their best performance in their previous project in Royal Orchard Multan. Their increasing efforts towards industrial projects for power, chemicals, roads, motorway, building, and airport have attained better and new business ventures, also the repetition of their orders they are getting from their clients on the basis of their trust in HRL is the way they represent professional excellence by meeting all the requirements of high work projects has built the trust and confidence with our business entrepreneurs.Habib Rafique (Pvt) Ltd has earned their trust, respect, and reputation of being the most certified name in the market and has added value through a beneficial engineering contribution to the concept of developing housing projects and in other disciplines.
WHY ROYAL ORCHARD?
The Royal Orchard Sahiwal believes in giving a luxurious lifestyle to your life. once receiving an amazing response from the residents of Multan and Sargodha, Royal Orchard Sahiwal aims to set new presidents within the existing landscape of Sahiwal. This housing scheme is designed to supply you with a combination of classic luxurious residential lifestyle and remunerative business avenues that are comparable to any high caliber housing scheme in Pakistan.
Luxury Residence
when we talk about the luxurious lifestyle in Pakistan. Royal Orchard is designed to meet the future expectations of its residents. This housing society has a plethora of unique features to meet the speculations of its residents, is designed to provide the ideal foundation for the investors and buyers to raise their families in the utmost peaceful luxurious, and eco-friendly environment in Sahiwal.
Possession after Down Payment
Possession of plots is available on a 20% down payment. Royal orchard Sahiwal is offering numerous basic plot essentials both for the commercial and residential zone but few of them are totally unique that you have never observed in any society. So grab the house of your choice and get plot possession.
Organized Map and Construction Plan
Royal Orchard Sahiwal the first international business is offering ideal authentic property. Developers have picked rich locality for mapping the intricate most awaited project. It is connected nearby to COMSAT university you can even access Royal Orchard Sahiwal within few minutes. If you talk about surroundings you will be amazed to see that all daily life necessities are flexibly available within walking distance. Whether you are coming from inner areas of Sahiwal you can access Royal Orchard Sahiwal by direct connecting road without following a difficult Google map.
Uninterrupted supply of utilities
The considerable work of Royal Orchard Sahiwal has already been done including main roads, sewerage, pipelines, electrification, water, landscapes, parks, and much more is available without any general interruptions. The main facility that makes this society stands higher than others is its promise to provide Load shedding free environment.
Additionally, Royal Orchard Sahiwal had a great chance to own the front location of the city Sahiwal, indulge in the present-day composition of the 20th century.
ROYAL ORCHARD MASTER PLAN
Royal Orchard Sahiwal Housing Scheme offers different property types and their distinct sizes and a variety of residential, commercial plots and built-in houses at a different location in society. Royal Orchard Sahiwal also offers a variety of plots that are inviting all the small and large combined families to be a part of this society. The houses in the building are surely ventilated and airy with heart-warming facilities. If you are looking to save your debts and future values then enjoy the pleasure of this admirable combination of Royal Orchard Sahiwal commercial and residential property.

ROYAL ORCHARD LOCATION
Royal Orchard In Sahiwal Is Situated On The Opposite Road To COMSATS University Sahiwal. This Project Has Good Road Links Like G.T. Road, Pakpattan Sahiwal Road, Sahiwal Bypass Road, And Sahiwal Bunga Hayat Road. Royal Orchard Location Is Ideal Due To Its Good Link To COMSATS University Sahiwal.
Royal Orchard Sahiwal Has Developed A Newly Emerging Journey For Entertaining Commercial And Residential Property. Royal Orchard Sahiwal Is Planned With Worldwide Modern Facilities And It Offers Ideal Certified Property And Is One Of The Top International Business And Living Schemes In The Boundary Of Sahiwal. Their Developers Always Pick A Rich Spot For Mapping The Most Detailed Forthcoming Projects.

NOC & PLANNING PERMISSION
The NOC Of Royal Orchard Is Approved By The Tehsil And District Municipal Administration Of Sahiwal Which Makes It One Of The Few Housing Societies Legally Commissioned To Carry Out Development Work
Royal orchard Development Status
The remaining development of Royal Orchard Sahiwal is going on at its high speed which will be completed soon according to their latest updates. All the commercial plazas, houses, and roads with underground services are under construction and will be completed in this housing scheme. Furthermore, the properties of Royal Orchid Sahiwal are ready for possession as the great amount of work has already been done which includes main roads, sewerage, pipelines, electrification, landscapes, parks, and many houses. The developer team is going through each and every detail of this project so the residents could get a desirable place that could be provided with excellent infrastructure.
ROYAL ORCHARD SAHIWAL PLOTS
ROS plots come in different sizes, also the plots situated parallel to parks with beautiful landscapes. It offers commercial Villas and residential villas with available options:
Unique Features
Features including Majestic Entrance, Jamia Mosque, Commercial Zone, Community Club, Carpeted Roads, Cinepax, Parking Facilities, Health Facilities, Educational Facilities, Community Centers, Playgrounds, Green belts, Street lights, Wide entertainment park.
Grand Mosque

Commercial Zone

Community Club

Educational Institutes

Hospital

Support clubs

Night View

Horticulture

Golf Course

INSTALLMENT & PAYMENT PLAN
Royal Orchard Housing Scheme is offering you more than you can expect very great and reasonable prices, so you can book your demanded property with many facilities with the availability of an easy installment plan which makes you easy to get a unique place at such an elegant and audacious land. The current prices of all the properties at ROS rare very reasonably and the demand for these properties is going to increase in the near future. The payment plans for commercial plots, residential plots, and homes of the Royal Orchards Housing Scheme are mentioned below for you:
commercial plots
Orchard Sahiwal developers have made different sizes of commercial plots that are closely linked with main roads at the front location of the society. Also, you can own a variety of business properties which include, 6.7 Marla and 8.9 Marla.
Residential Plots
The details of residential plots are offering the opportunity to get 5, 10 Marla, and 1 Kanal plots at the well-defined location which includes, centered road face, corner locality, and west face. You can also pick up the property according to your own choice. Those residents are actually warm welcomed that are planning to own and ready to live because this society has planned 5, 10 Marla, and 1 Kanal plots with a well-defined state of the art.
Royal Orchard Facilities
The beautiful planning of ROS has wide roads, underground electricity, a modern drainage system, and green belts. Royal Orchard is also offering great facilities like the grand Jamia masjid, shopping malls, food spots, internet facility, Cineplex cinemas, hotels, swimming pools, spa, gyms, restaurants, bowling alley, library, gaming zone, schools, clinics, colleges, hospitals, parks, golf courses, boundary wall, and integrated security system. The residents of Royal Orchards will be amazed to see the daily life basic necessities that are available within walking distance.
ROS is constituted with modern and latest ideas that offer luxurious living quality to the residents of Sahiwal city. This project is a combination of inspiration, advancement, which creates a dream place for their residents so they can experience luxurious living with the beauty of nature.
FAQ
Most frequent questions and answers about Taj Residencia
WHERE IS ROYAL ORCHARD LOCATED?
ROS has situated nearby the main Comsats University campus road. The housing society has quick access from Main GT Road, Sahiwal By-pass road, and Sahiwal's Jhall road.
WHO IS DEVELOPING AND MANAGING ROYAL ORCHARD SAHIWAL?
it is being designed and managed by Royal Builders – a sister concern of Habib Rafiq limited. HRL and Royal Builders are working in all administrative sectors of ROS.
WHAT IS THE AUTHENTICITY OF ROYAL ORCHARD SAHIWAL?
According to the developers and management of ROS, the Tehsil Municipal Administration – TMA Sahiwal has approved this housing society. 95% of the infrastructural development is complete in Royal Orchard Sahiwal.
HOW REPUTABLE ARE THE DEVELOPERS OF THIS HOUSING SOCIETY?
The developers of Royal Orchard Sahiwal are Habib Rafiq Limited (HRL). HRL has antecedently delivered turnkey urban settlement projects for DHA, Bahria Town, and Pakistan's Government. They are conjointly the consultants and developers of the Multan International Airport.
HOW CAN I INVEST IN ROYAL ORCHARD SAHIWAL?
With Sigma Properties & Marketing, it is straightforward to take a position in ROS. Sigma Properties & Marketing is a noble platinum partner of ROS and is one of the approved dealers of this society within the northern Punjab region. The residential plot sizes are available in this housing society are 5 Marla, 10 Marla, and 1 Kanal. The booking of plots in Royal grove Sahiwal starts from as low as 10% of the full price. All of the plot costs are distributed into equal quarterly installments.
WHEN WILL BE POSSESSION AVAILABLE IN ROYAL ORCHARD SAHIWAL?
ROS is nearing its completion in terms of infrastructural development. Basic and essential civic amenities like water, electricity, and water are already available on site. Possession is quickly available for the bulk of the plots, and also the management has declared that, possession is going to be given on 20% payment.