Park View City Islamabad Development Updates
The Park View City is being constructed at a fantastic speed. Here is a detail of the Park view city Islamabad development Updates 2021.
Block A and B
The Park View City is in a significant position, with the residents' and investors' attention. The residents are building their houses and living there. Many residences stand half-constructed while many are constructed and containing families.
The lodging society has become a hub of vitality. It is a perfectly serene and clean environment to raise a family. Consequently, most of the property in Blocks A and B is sold out. The 5 Marla residential plots in H Block are selling out fast as well.
Blocks C, D, and E are currently away from the spotlight, yet development work is expected to begin soon there as well. All of the blocks enjoy a beautiful view of the Margalla Hills.
Overseas Block
The Park View City Islamabad's Overseas Block has received very positive feedback from investors abroad. It is because the block promises a beautiful lifestyle, precisely like the one they are already accustomed to and search.
The commercial area of the block is the most anticipated one. The Overseas Block in Islamabad is sold out, and construction of lavish homes is currently underway.
Walk and Downtown
Park View City's Downtown Islamabad is the housing scheme's most picturesque commercial area. It will contain shopping arcades, banks and ATMs, entertainment venues and a lot more. It is the keen investors' favored goal. They have invested their money in Downtown Islamabad to enjoy a massive amount of passive income.
The Walk and Downtown are nearing complete. The management will hand over the possessions soon too. The commercial plots of 6 Marla and 8 Marla have been very popular among the buyers. Now the developers are focusing on the new Block J.
Wide Carpeted Roads
The housing society has a perfect and systematic network of roads. The developers have directed the workers to carpet the roads with asphalt. They were fully completed a long time ago. Asphalt's benefits add up to higher value. Asphalt is a safe, smooth, and long-lasting surface. It is possible to design it in such a way that it will survive perpetually.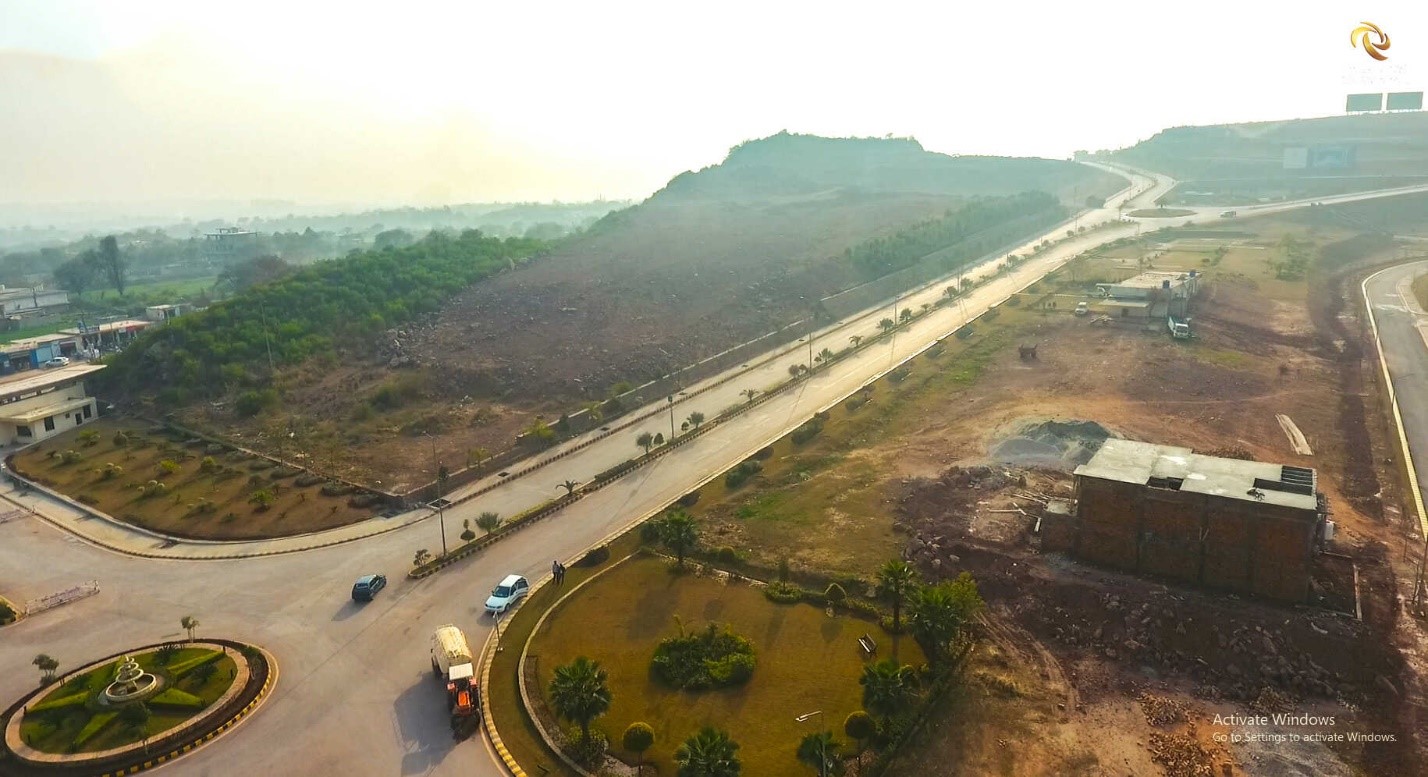 Main Boulevard
The main boulevard of the housing society is complete. It is a unique marvel, with a wide road and light poles on both sides. The Main Boulevard is linked to all the main points within the housing scheme. You can see the Margalla Hills greeting you as you enter the Main Boulevard.
Entrance Gates
The gates 1 and 2 of the Park View City Islamabad are fully completed. The structure of the gates gives the residents a warm, inviting feel. Gate 1 provides immediate access to the Overseas Block. You can reach gate 2 from Bhara Kahu.