Nova City Islamabad Development Updates 
The Nova City of Islamabad is proceeding towards rapid construction – Nova city development updates. Immediately after Eid, the construction machinery and equipment will arrive on site. The project is expected to deliver 4500 Kanal in less than a year. It is on its way to becoming a symbol of excellence.
Learn here in detail the ongoing development activities in the Nova city Islamabad 2021. Let's have a look.
Main Boulevard 
The main boulevard of the housing society is entirely constructed. The developers are now focusing on the streets and lanes. The land leveling work is done, and the plots are distinguished as well. The development of underground pipelines is to begin by the end of the year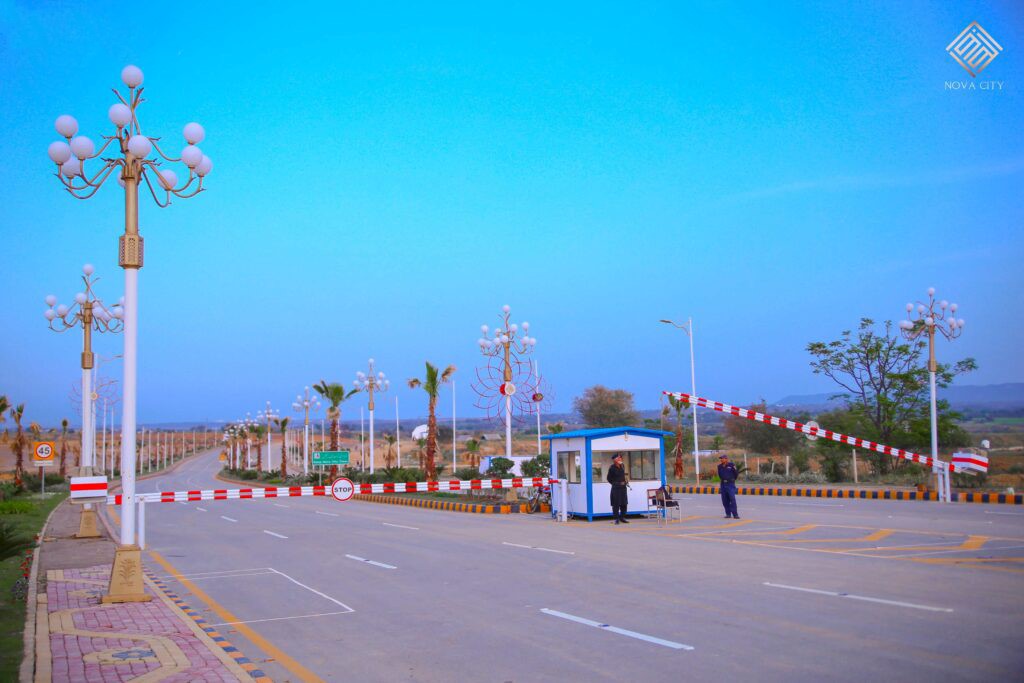 Paved Roads 
Nova City Islamabad has carpeted the roads with asphalt and concrete. The developers prefer asphalt pavements as they offer a more consistent surface than other pavements. Not only are smooth roads safer, but they also save money. In addition, vehicle wear and tear is reduced due to fewer bumps on the road, lowering vehicle operating expenses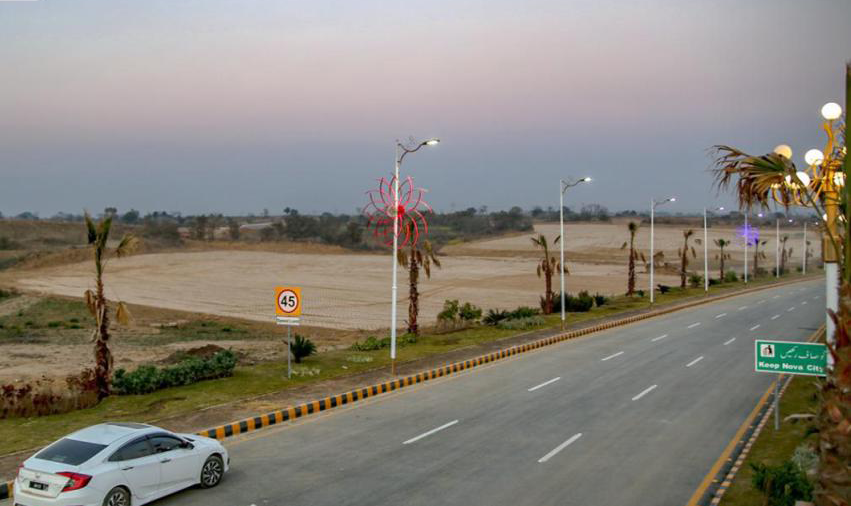 Site Offices 
The site offices have also been established at Nova City Islamabad. You can visit the office and get an understanding of the booking criteria. There is experienced personnel waiting to give you the right direction. 
Light Poles 
Nova City Islamabad has installed light poles on both sides of the roads. The spacing between the light poles is kept between 20 and 50 meters. 
The height of these poles is 6.5 meters for residential street lighting. They are ideal for residential and commercial subdivisions and projects, as well as recreational walkways and parks.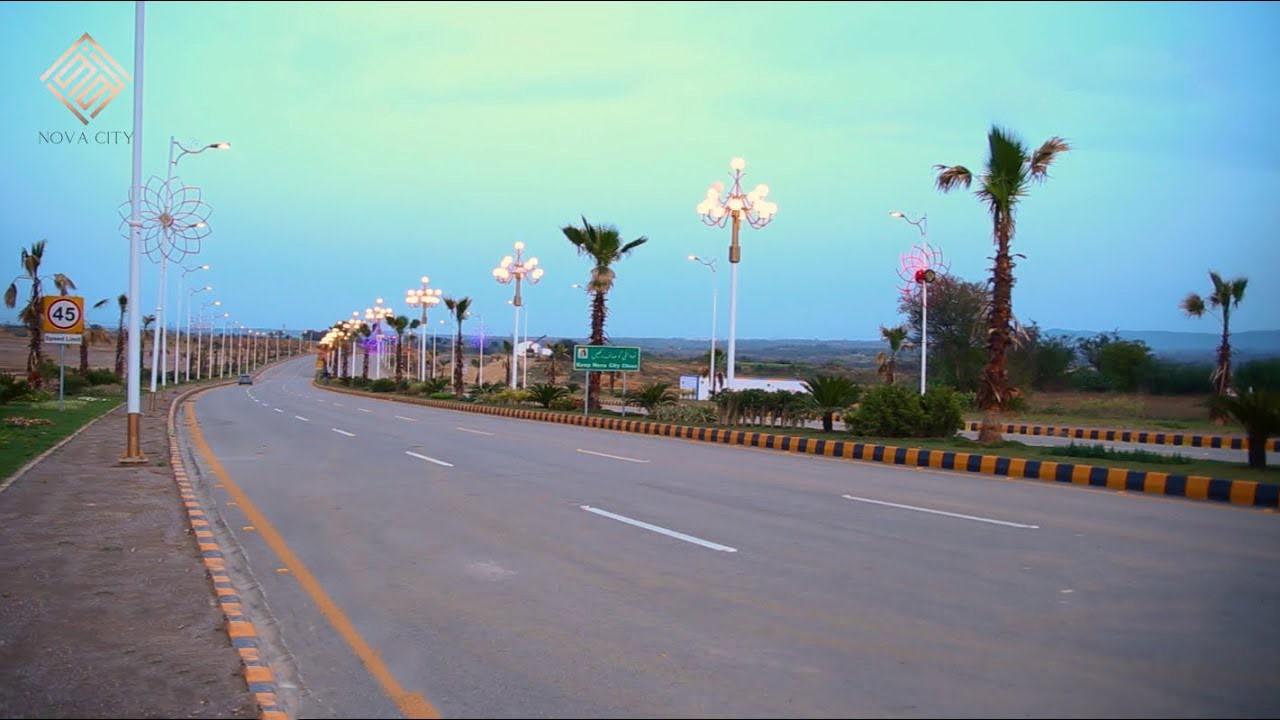 Plantation 
A tree helps to maintain a healthy environment and climate in a given location. We could not go a single day without the benefits of trees. As a result, the housing scheme performs its moral obligation to plant more trees and adequately care for them. Currently, they have planted many trees in the lodging society.