Sigma Women
Empowering Women of Pakistan to Achieve Financial Independence through Investments & Employment Opportunities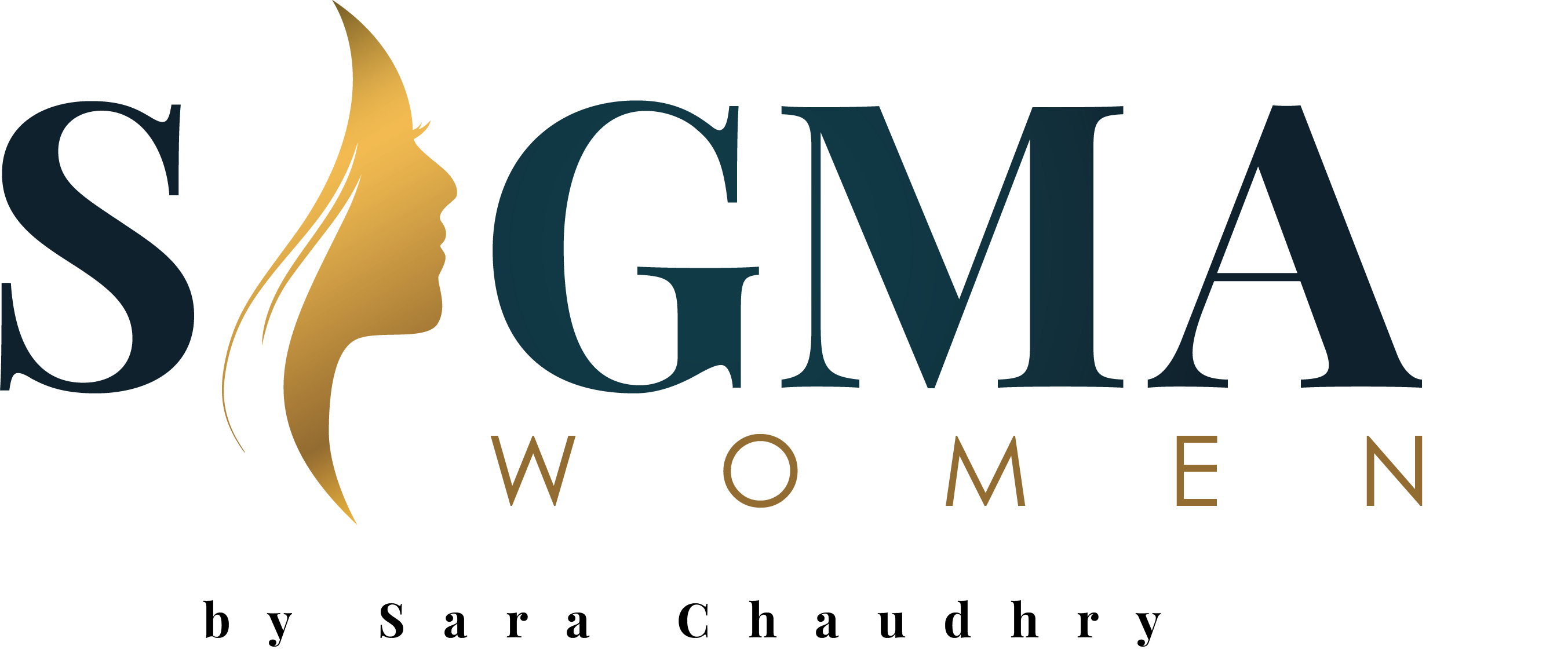 "Sigma woman" is an emblem of power and strength, an initiative led by Sara Chaudhry to uplift today's women to become self-sufficient. Sigma Women is a pathway for women seeking independence, empowerment, and financial freedom.
Sara Chaudhry is the Brand Ambassador & face behind this revolution. The former Model/Actress is presently opting for her role as a loving Wife, dotting Mother & a religious life coach, all the while successfully transforming the lives of many women in Pakistan. With her invaluable experience & knowledge, Sara is now committed to helping women deal with their real estate problems and provide them with legal and social guidance they require in accordance with Islamic teachings.
The women of our nation face many barriers when it comes to their rights & legal aid specifically regarding real estate. We at Sigma Properties have initiated this moment to give women a voice and recognition so that they are aware of their legal & religious rights about their finances. Furthermore, male-dominated workplaces are also a hurdle for them.
To eliminate these hurdles, Sigma women are here to assist women who need investment and employment opportunities with utmost transparency and discretion. A qualified team of women is available to assist women without the involvement of men at any stage. What's more, in our respect for a woman's privacy and hijab, we are offering an environment where women can work freely with no association with male colleagues.
We are also equipped to provide free legal aid and guidance from our female personnel to you. Moreover, uplifting campaigns, podcasts, and live sessions will also be arranged to promote awareness about a women's religious rights to property matters and ownership.
Real estate is a field that rewards those who can tap into their social and professional networks. Therefore, we will advocate pushing into those skills as most women are already great at these things. Furthermore, since real estate is a social business, we will help women establish their personal style and come across as genuine to acquire clients' trust and confidence.
We believe that it is critical to educate women and let them take calculated risks and learn to welcome and leverage differences. Very few women have reached a significant level of accomplishment in the real estate sector, but we are striving to alter that. We shall mentor women in real estate investing, so it won't be long until we see more women ascending to the top of the industry.