Sigma Women
Empowering Women of Pakistan to Achieve Financial Independence through Investments & Employment Opportunities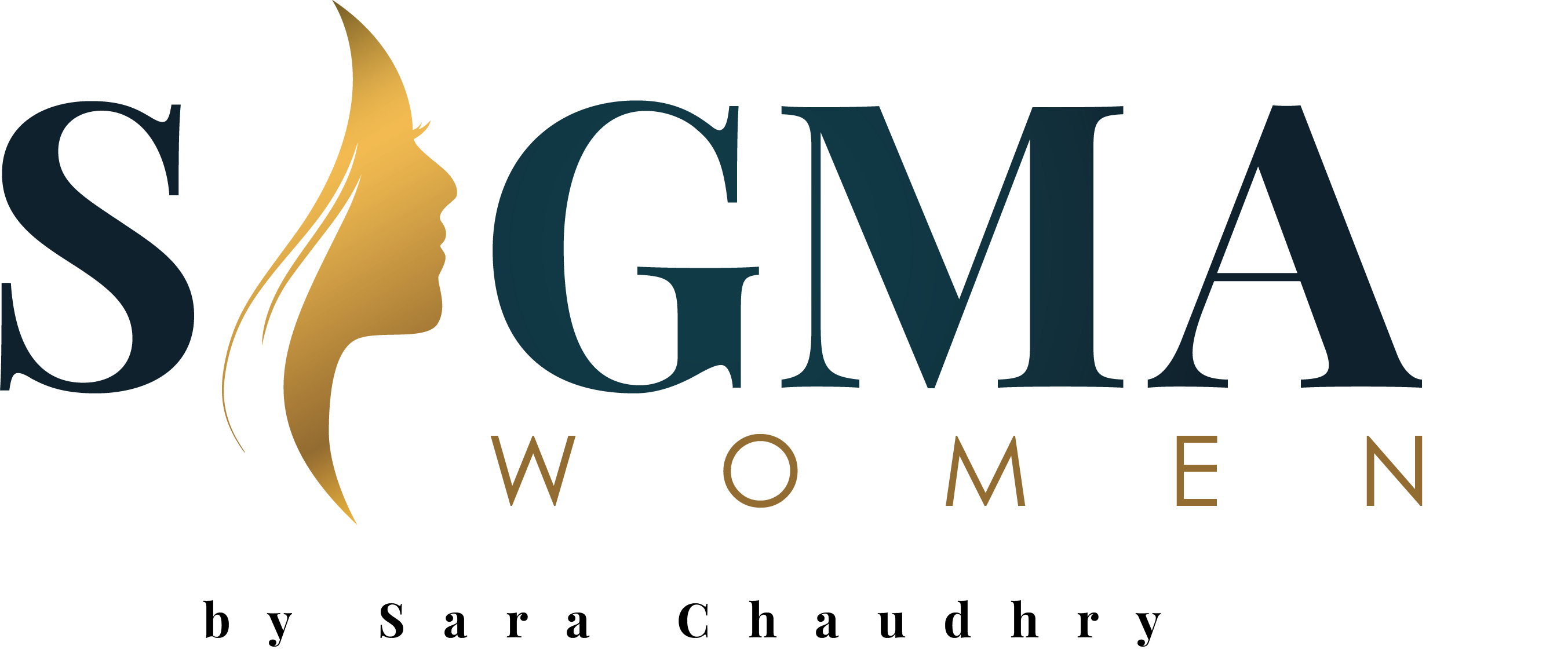 Sigma Women, a lone wolf is not an epitome of weakness but is the emblem of resilience and strength. It is an exceptional initiative launched by Sara Chaudhry to empower today's women to become self-sufficient.
Female empowerment has long been a contentious subject in Pakistan's diverse social economic and cultural setting. On all critical human development metrics, females rank lower than males. Patriarchal society is the most significant obstacle that women face in Pakistan today. This is particularly apparent in politics. Regardless of a woman's skills, qualifications, or abilities, Pakistani society's hierarchical structure perpetuates the idea that women are less proficient and experienced than males.
Sigma Women
Sara Chaudhry, the face behind the ground-breaking and encouraging movement of Sigma Women. It is incredibly unveiled to provide women with a voice and exposure. It can be classified as boosting women's self-esteem, capacity to make their own decisions, and capability to shape societal change for themselves.
Female equality and the promotion of equal liberation have developed as part of a huge worldwide movement. It has been breaking new ground in recent years. Nonetheless, despite significant advances, women and girls continue to experience prejudice and violence in all parts of the world.
So, Sigma Women is here to encourage women in need of investments and career possibilities transparently and discreetly. A certified team of experts is happy to guide women at all stages without the participation of males. Furthermore, to honor a woman's seclusion and modesty, we provide an atmosphere in which women can work freely without being associated with male peers.
Our principals
Establish noble corporate management for women's equality.

Encourage women's health, education, and career progression.

Certify the health and security of our female workers.

Promote impartiality via group activities and campaigning.
Legal Aid and Guidance
When it comes to law and protection, women of our nation encounter several obstacles. To eliminate these hurdles, we are equipped to provide you with legal assistance and counseling from our female personnel. In addition, uplifting initiatives, seminars, and live workshops will be conducted to spread awareness of a woman's fundamental rights of ownership and sovereignty.
"A woman with a voice is, by definition, a strong woman"
Real Estate Investment
The real estate industry provides a wealth of job prospects. You don't just generate good profit, but you also have the flexibility to operate independently. The real estate business can provide excellent employment opportunities. Despite the numerous hurdles, a profession in real estate is highly gratifying. A job in this field necessitates being self-sufficient.
That is why we mentor females in real estate investing. We believe only certain people have achieved a substantial level of success. We are working to change that! We want to train every sigma female out there. We consider, with our organization it won't be long until we witness women ascending to the top of the real estate industry.
We will advocate for developing real estate abilities because most women are already excellent at them. Furthermore, as real estate is a social industry, we will assist women in developing their taste and coming across as authentic to gain customers' faith and credibility.
An idea of Women Empowerment by Sigma Women
"Female empowerment is a concept that emphasizes a woman's sovereignty over her life and the decisions concerning her"
Granting women their rights and offering them opportunities isn't just crucial for achieving equality. We believe it is also necessary for reaching a wide range of diverse stated objectives. Women who are emancipated contributes to the well-being of their family. Their success affects regions, and nations, creating a virtuous circle that enriches everyone. That is why we focus on empowering women to be financially independent.