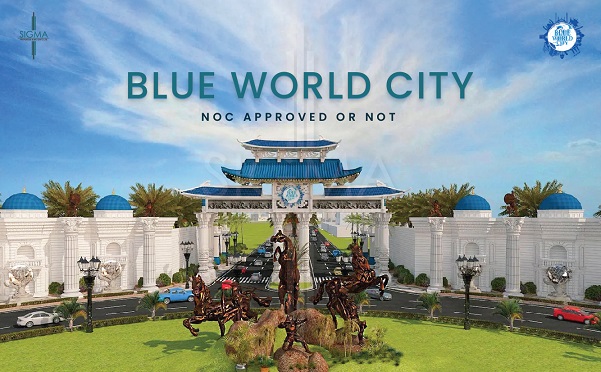 Blue World City – NOC Approved or Not?
Are you wondering about the NOC situation of Blue World City? Let us get to it immediately.
Blue World City 
The Blue World City is a brilliant project by the Blue Group of Companies (BGC). It lies between the Thaliyan and Chakri Interchanges. Furthermore, it is close to the CPEC Road from Motorway M2.
NOC Approval 
A No Objection Certificate, often known as a NOC, is a crucial document that certifies the legitimacy of an operation. It is a statement that says that there will be no legal issues if the deal/transaction/business goes through.
The Rawalpindi Development Authority (RDA) has issued a No Objection Certificate (NOC) for Blue World City in response to RDA/MP&TF/F-PHS-PTR-10/148. It was published on February 19, 2019.
Blue World City NOC Update 
When the RDA was processing Blue World City NOC documents, many people have alleged that this was an unlawful housing society.
However, the truth about the Blue World City NOC is that it was undergoing its NOC clearance process, which practically every housing society undergoes.
Blue World City Islamabad recently won a lawsuit against RDA over the Blue World City NOC. It was decided in the housing society's favor by the Rawalpindi Session Court. It was a huge triumph for Blue World Management, who are now trying to expand their sphere of influence by purchasing more land in the venture.
As a result, it can be called a fully legal housing society poised to set a new benchmark in Pakistani real estate development.
You may also like Blue World City Water Theme Park.
Conclusion
Blue World City is a lawful housing society being created with Chinese corporations' assistance. Due to this, the project is also known as the Pak-China-friendly housing project, as it will be one of Islamabad's first purpose-built tourism destinations.
Therefore, you can easily invest in Blue World City due to the absence of legal hassles. Sigma Properties and Marketing are here to help you acquire the property of your dreams in Blue World City.