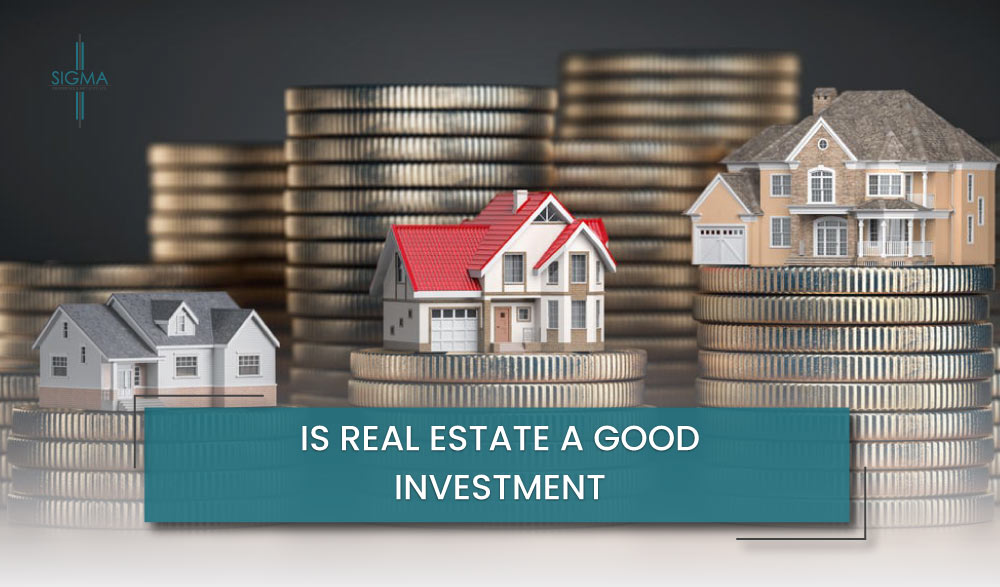 Is Real Estate a Good Investment in 2021?
In 2021, the real estate investment will prove to be quite profitable. People have stopped investing in real estate properties because of the lower demand, and as a consequence, prices have fallen. Many people sold their homes or other sorts of properties for less than market value to have cash on hand for emergencies.  It is a terrific chance for individuals with savings to invest more in this market due to lower demand and lower prices. Consumers with savings are increasingly investing at low rates in order to profit at higher rates later. Pakistan's real estate market appears to be doing well as a result of this investment.
For a variety of factors, 2021 will be a golden ye3ar for the real estate market. Some of the elements that make real estate an excellent investment include:
Significant Reduction in Property Taxes in 2021 
To lessen the pandemic's economic impact, Pakistan's government has cut borrowing rates and given tax breaks for investors and entrepreneurs. It's a construction-industry stimulus plan with the dual goals of creating jobs for low-wage workers and increasing economic activity. Under the Naya Pakistan Housing Program, the package also contains additional incentives for builders and developers to provide low-cost housing for the underprivileged. The construction tax rate will be fixed, and they will eliminate withholding tax. It is illustrated that cement dispatches in the first half of the 2021 fiscal year totalled 29 million tons, up 16 per cent from 25 million tons in the first half of the previous fiscal year.
CPEC and Pakistan's Real Estate Sector 
CPEC has shown to be a pioneer of economic development in Pakistan. Since connecting Gwadar ports to Kashgar, China has also altered the real estate industry. Both neighbouring countries will use this single link as a trading channel.
Due to CPEC's colossal success, Pakistan's real estate market has attracted investors from all over the world looking for a lucrative investment opportunity. As a result of this tendency, the number of real estate developments has increased significantly, as have the prices.
Economic Prosperity 
Pakistan's real estate market contributes significantly to the country's economy. Foreign investors and Pakistani investors are intrigued by the market's potential and wish to invest here.
In the real estate industry, economic growth is critical. The price of real estate rises following economic growth. As a result of CPEC, job possibilities will expand, as will the demand for people to buy or rent properties near Gwadar. It will help the real estate industry tremendously.
Immigrants from China
As CPEC is a joint economic venture between China and Pakistan, numerous engineers from both nations are needed to construct the project in Gwadar.
The development of multiple minor cities, towns, and mini-projects along the belt must accommodate engineers and other workers. It is an exciting opportunity for the real estate market. The Chinese migration has had a significant impact on rental returns in significant cities, and this flow will continue to grow over time.
You may see the influence of Chinese immigrants in many lodging societies. Blue World City is a housing society created in conjunction with Chinese engineers and architects who developed the houses and apartments to allow the residents to live in luxury at convenient costs.
Earn Passive Income
Real estate investment is a way to generate passive income in 2021 if you're looking for a way to do so. Real estate is one of the greatest cash flow assets because of its capacity to provide passive investment income. You can choose to have the rental property managed by a professional property management company.
Although employing a property manager will reduce your revenues, it will provide you more time to focus on other things. You also avoid dealing with tenants directly, as the property manager will handle it all for you. So, you can make income properties one of the finest cash flow investments in 2021.
Capital Appreciation 
Aside from monthly income flow, real estate appreciation makes it one of the top cash flow investments. If you keep the investment property, its value will rise over time. As a result, if you decide to sell, you will profit. Rents rise over time as well. Therefore, you'll be able to generate even more cash flow in the future, ensuring that your rate of return remains constant or even rises over time.
Gold Prices are Unpredictable
Many people prefer to invest in gold since they can use it for a variety of purposes. However, the gold market has recently become quite chaotic this year. Its prices could increase to $2000 per ounce before beginning to fall rapidly. Many investors have stepped back because of this trend, believing that now is not the time to make a solid and safe investment in gold. They are investing in real estate instead, so Pakistan's real estate market is growing.
Avoidance of Stock Markets 
It is advised that you refrain from investing in the stock market if you do not have sufficient knowledge about the shares, trade, or stock market. The stock market is highly volatile, necessitating split-second judgments about whether to sell or buy more shares. For many investors who are not ready to incur excessive risks, this is not a secure and safe investment.
Therefore, many investors have sold their stocks to invest in Pakistan's real estate market in 2021.
Real Estate Cash Flow Stability
It isn't easy to anticipate how much cash flow you'll generate from most assets. But before you buy a piece of real estate, you may estimate the potential cash flow. You may count on monthly rental revenue if you buy a rental property in a suitable location and keep it occupied.
To figure out what your rental property's cash flow will be, work out how much you'll charge for rent and subtract the monthly rental expenses. During all unpredictable times, your investment in property remains the same. So, real estate is the best investment for 2021.
Conclusion 
It might be challenging to decide which investment strategy to pursue because there are many options such as stocks, bitcoin or real estate. Real estate is one of the finest cash flow investments for 2021, as seen by the reasons mentioned above.
We at Sigma Properties recommend that in 2021, real estate is a powerful method to gain money and accumulate wealth. You will succeed if you conduct a thorough study and apply a wise real estate investment strategy.